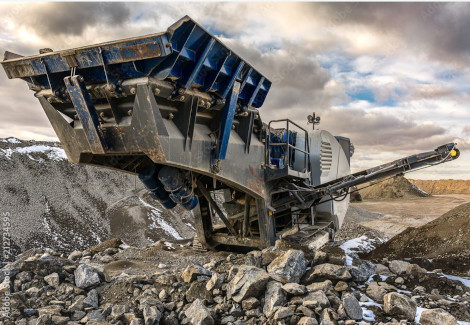 A recognized expertise
BEST MACHINE IS SPECIALISED IN THE IMPORT-EXPORT BUSINESS OF USED PUBLIC WORKS EQUIPMENT AND CRUSHING EQUIPMENT
Our company offers a wide range of public works equipment such as bulldozers, wheel loaders, crawler and wheel excavators, articulated or rigid dump trucks, compactors, backhoe loaders, graders, crushers, sieves and various other public works materials.
Do you want to buy construction/quarrying equipment with low hours? #CARTERPILLAR #VOLVO #KOMATSU #HITACHI #METSO #KLEEMAN #SANDVIK #FINLAY #RUBBLEMASTER…
If you are a dealer and you wish to have the machines in trade-in evaluated, please contact us!
Thanks to our partnership with the most efficient forwarding agents in the line of business, we can also organise the delivery of the equipment to your warehouse.
With our experience and know-how in the area, BEST MACHINE can be your dedicated contact in your search for equipment.
Customized services
Best Machine provides you with various customized services.
Ship your machines by sea or land


We ship your machines safely and worldwide by sea or land with the know-how acquired over many years in the market.

Renovate and restore


We renovate and restore machines with specialized and qualified partners.

Carry out all types of work


We perform all types of mechanical work on your equipment (revision, rebuilt, etc.).

A recognized technical know-how


Thanks to our technical know-how, we can provide you with complete reports with photos from all angles as well as videos.
Looking for material ? Entrust us with your search and we will find you the best equipment at the best price in the shortest time!